Copyright © 2022 Eltham Little Theatre Ltd. All Rights Reserved.
Eltham Little Theatre Limited, Wythfield Road, Eltham, London SE9 5TG
Registered as a Company in England and Wales. Company No. 401481
Registered as a Charity. Charity No. 208710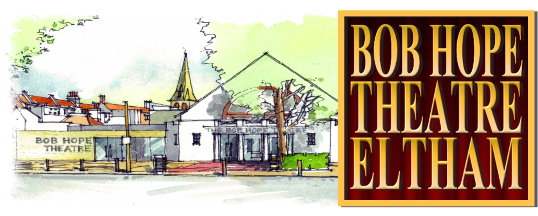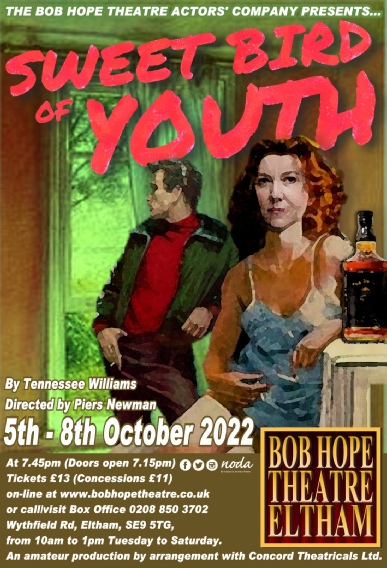 Please note our new seating plan.
There is no longer a centre aisle.
There is an aisle each side of the auditorium

Book Now
ABOUT THE PLAY
Lost youth and hope fuelled by sex and alcohol are what bring a drifter and part-time gigolo Chance Wayne, into the hands of a fading movie star Alexandra Del Largo. Travelling from town to town when they return to Chance's hometown, where ghosts from his past are waiting to greet him.
This wonderful play was first on stage in 1959 with Paul Newman and Geraldine Page in the lead roles and has been reprised repeatedly and successfully made into two motion pictures.