Copyright © 2018 Eltham Little Theatre Ltd. All Rights Reserved.
Eltham Little Theatre Limited, Wythfield Road, Eltham, London SE9 5TG
Registered as a Company in England and Wales. Company No. 401481
Registered as a Charity. Charity No. 208710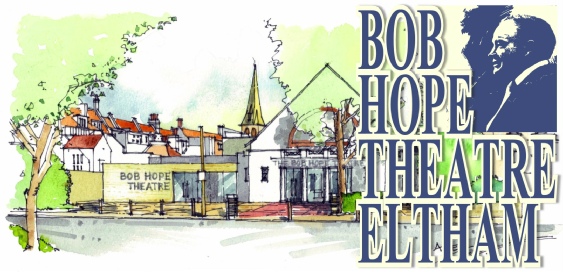 PRIVATES ON PARADE
a Play with Songs by Peter Nichols
Directed by Graham Johnson
Performances 14th to 17th November 2018
Auditions will be held at the Theatre on
Sunday 17th June 2018 (11 am to 1 pm)
Monday 18th June 2018 (7:30 pm to 10 pm)
BOB HOPE THEATRE ACTORS' COMPANY AUDITION NOTICES
THE BEAUTY QUEEN OF LEENANE
By Martin McDonagh
Production Dates: 26th - 29th September 2018
Directed by Fiona McGahren
Read through: 7.30pm on Thursday 7th June 2018 at the Bob Hope Theatre.
Auditions: Thursday 14th June at 7.30pm and Sunday 17th June from 11am-1pm at the Bob Hope Theatre.
Click here for full audition details and audition pieces