Copyright © 2018 Eltham Little Theatre Ltd. All Rights Reserved.
Eltham Little Theatre Limited, Wythfield Road, Eltham, London SE9 5TG
Registered as a Company in England and Wales. Company No. 401481
Registered as a Charity. Charity No. 208710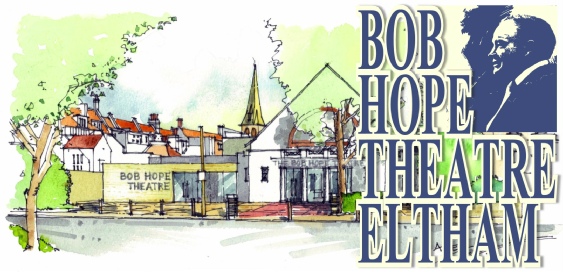 AUDITIONING FOR OUR PRODUCTIONS
Membership of the Bob Hope Theatre is open to everyone.
You do not have to be a Member of the Theatre to audition, but if you are cast
in a production you must pay your Membership fee at the first rehearsal.
Membership: £10.00 Members must be 18 or over
Show fees: £20 for the season regardless of how many productions are involved.
The maximum payable for the season will therefore be £30 including membership.
Click here for useful information when auditioning at The Bob Hope Theatre
________________________________
An early notification about The Bob Hope Theatre November 2018 production


Privates On Parade
a Play with Songs
By Peter Nichols
Directed by Graham Johnson
Performances 14th to 17th November 2018
Auditions will be held end of June 2018 (Dates to be confirmed)
Rehearsals will commence early September 2018 on Monday and Wednesday evenings (7:30 - 10 pm)