Copyright © 2021 Eltham Little Theatre Ltd. All Rights Reserved.
Eltham Little Theatre Limited, Wythfield Road, Eltham, London SE9 5TG
Registered as a Company in England and Wales. Company No. 401481
Registered as a Charity. Charity No. 208710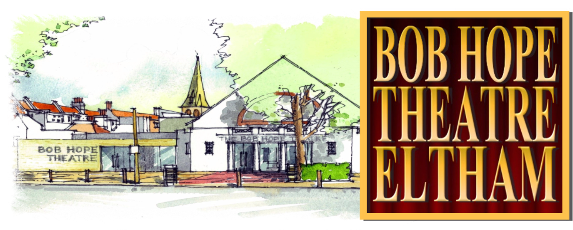 Membership of THE BOB HOPE THEATRE is open to everyone.

The Board of Management has agreed changes to membership fees which will take effect from 1st August 2016 .
Membership fees and fees for those appearing in Bob Hope Actors' Company productions have been separated.
Bob Hope Theatre – Membership
Membership - £10 Fee
Membership of the Bob Hope Theatre lapses at the end of each season.
For existing members, the easiest way to renew is simply to phone the Box Office on 020 8850 3702 and pay by credit card.
Life Members do not need to renew – this will happen automatically.
Those wishing to join should download and complete a Membership Application Form (below)
Membership Application Form - Revised December 2018 (PDF)
Membership Standing Order Mandate (PDF)
Membership Standing Order Mandate (Word)
Additional £20 Show Fee
For members who take part in productions by the Bob Hope Actors' Company there will be an additional show fee of £20 for the season regardless of how many productions are involved – the maximum payable for the season will therefore be £30 including membership.