Copyright © 2023 Eltham Little Theatre Ltd. All Rights Reserved.
Eltham Little Theatre Limited, Wythfield Road, Eltham, London SE9 5TG
Registered as a Company in England and Wales. Company No. 401481
Registered as a Charity. Charity No. 208710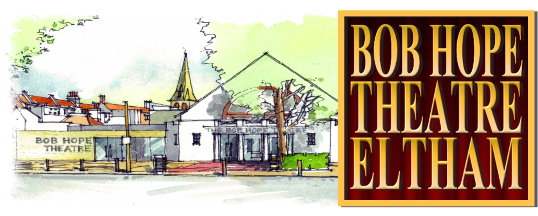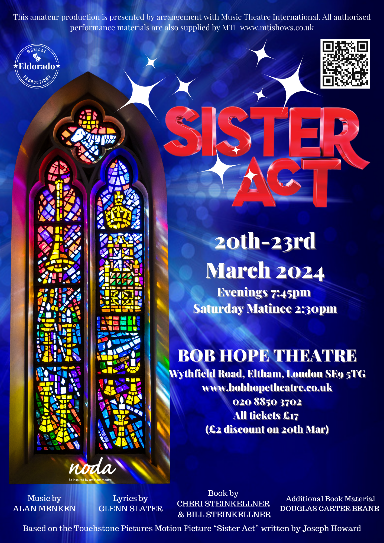 Book Now
ABOUT THE SHOW
Deloris Van Cartier is an aspiring singer in Philadelphia, where she is auditioning to perform at her gangster boyfriend's nightclub. Deloris believes that Curtis is going to introduce her to a big producer, but is upset when he tells her she is not ready. Hurt and rejected, Deloris decides to break up with him, but when she goes to find him she accidentally sees him kill one of his cronies. Deloris runs to the police, who place her in hiding at a convent until Curtis is brought to trial.
At first, Deloris feels as though it will be the worst thing in the world, chafing against the constraints of convent life and an immovable Reverend Mother, but once she is introduced to the struggling choir at the convent, everything changes. She finds that many of the nuns at the convent are not that different from her, and that they are quite fun to be around. They help give her a bigger purpose in her life, showing her a genuine love and affection that was missing prior to her arrival at the convent.
Sister Act is a joyous show that uses music to bring different communities, and lifestyles, together.