Copyright © 2018 Eltham Little Theatre Ltd. All Rights Reserved.
Eltham Little Theatre Limited, Wythfield Road, Eltham, London SE9 5TG
Registered as a Company in England and Wales. Company No. 401481
Registered as a Charity. Charity No. 208710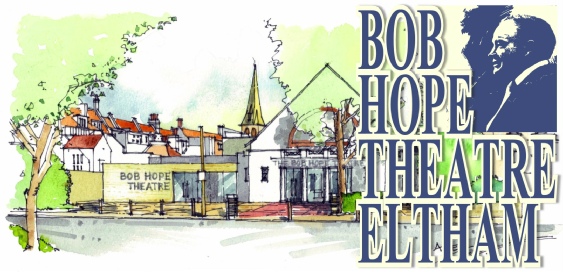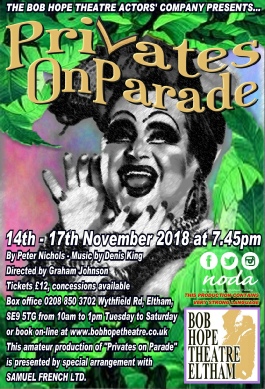 BOB HOPE THEATRE ACTORS' COMPANY
presents
PRIVATES ON PARADE
Directed by Graham Johnson
Set in the Far East after the war, and designed in the form of a concert party from the Song and Dance Unit South East Asia, we follow the adventures, comic and tragic, of the group's members as they tour the jungle countryside, menaced by Communist guerrillas.
With singing and dancing, lots of hilarious lines, and some wonderful characters to entertain you, why not exchange a dark November evening for the excitement of the Tropics!
This play contains very strong language and some racist references of the period which some may find offensive. Some nudity.