Copyright © 2022 Eltham Little Theatre Ltd. All Rights Reserved.
Eltham Little Theatre Limited, Wythfield Road, Eltham, London SE9 5TG
Registered as a Company in England and Wales. Company No. 401481
Registered as a Charity. Charity No. 208710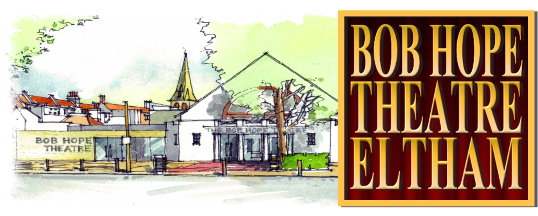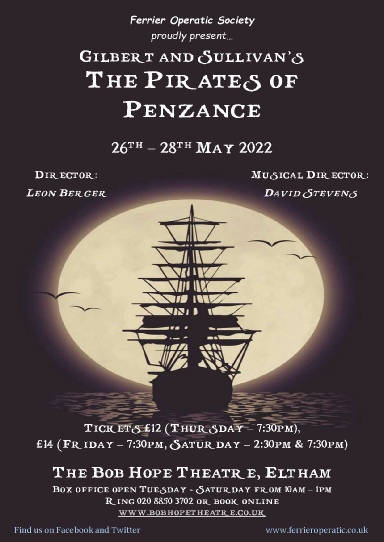 Book Now
Please note our new seating plan.
There is no longer a centre aisle.
There is an aisle each side of the auditorium

ABOUT THE SHOW
The Pirates of Penzance; or, The Slave of Duty is a comic opera in two acts, with music by Arthur Sullivan and libretto by W. S. Gilbert.
The opera's official premiere was at the Fifth Avenue Theatre in New York City on 31 December 1879, where the show was well received by both audiences and critics.
Its London debut was on 3 April 1880, at the Opera Comique, where it ran for 363 performances.