Copyright © 2023 Eltham Little Theatre Ltd. All Rights Reserved.
Eltham Little Theatre Limited, Wythfield Road, Eltham, London SE9 5TG
Registered as a Company in England and Wales. Company No. 401481
Registered as a Charity. Charity No. 208710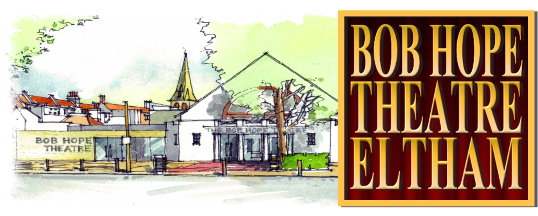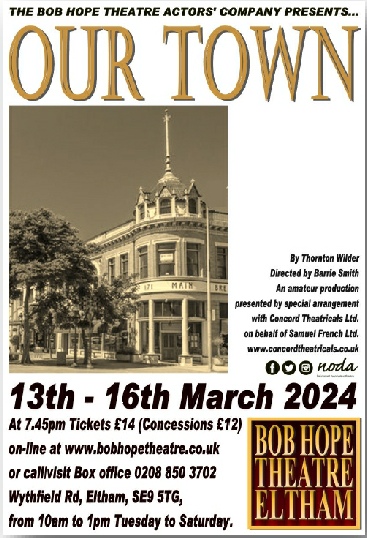 Book Now
ABOUT THE PLAY
Our Town is a three-act meta-theatrical play created by American playwright Thornton Wilder in 1938.
Wilder was awarded the 1938 Pulitzer Prize for Drama for this play.
It tells the story of the fictional American small town of Grover's Corners between 1901 and 1913 through the
everyday lives of its citizens. It is an essential play about how we must embrace and appreciate the value of life itself.

Please note our new seating plan.
There is no longer a centre aisle.
There is an aisle each side of the auditorium