Copyright © 2023 Eltham Little Theatre Ltd. All Rights Reserved.
Eltham Little Theatre Limited, Wythfield Road, Eltham, London SE9 5TG
Registered as a Company in England and Wales. Company No. 401481
Registered as a Charity. Charity No. 208710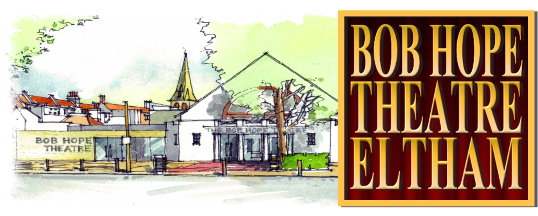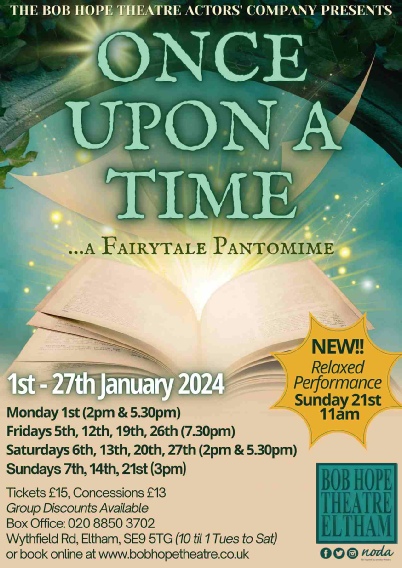 ONCE UPON A TIME
A Fairytale Pantomime
1st - 27th January 2024
Step into a magical world filled with wonder and enchantment as "Once Upon A Time" brings together a delightful array of fairy-tale characters in a dazzling pantomime extravaganza!
Into the bedroom of an unsuspecting young girl, Primrose, trouble stirs when somehow the characters in her book spring to life! With characters from different realms crossing paths, and discovering new friendships, they must work together with Primrose to overcome obstacles, outwit villains, and restore harmony to their stories.
Be captivated by the humour, heart-warming moments, and spectacular musical performances in this larger-than-life pantomime fairy-tale.
Will the fairy-tale characters be able to return to their stories, or will chaos forever cloud their happily ever afters?
Find out as "Once Upon a Time" weaves a captivating tale of friendship, bravery, and the true power of believing in oneself, proving that no matter the challenges, dreams can come true when magic is in the air!
NEW!!
RELAXED PERFORMANCE ON
SUNDAY 21ST JANUARY 2024 AT 11AM
This is perfect for anyone who would benefit from a more relaxed performance environment - including those with an autism spectrum condition or learning disability
(Tickets for the Relaxed Performance are only available by calling the Box Office on
020 8850 3702 Tues-Sat 10am - 1pm)
Book Now