Copyright © 2022 Eltham Little Theatre Ltd. All Rights Reserved.
Eltham Little Theatre Limited, Wythfield Road, Eltham, London SE9 5TG
Registered as a Company in England and Wales. Company No. 401481
Registered as a Charity. Charity No. 208710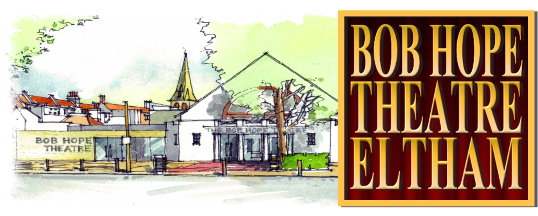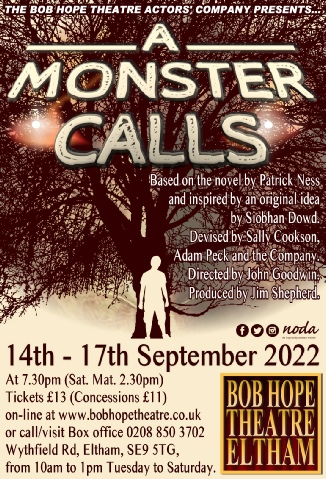 Book Now
Please note our new seating plan.
There is no longer a centre aisle.
There is an aisle each side of the auditorium
ABOUT THE PLAY
In present-day England, 13 year-old Conor O'Malley wakes up from his usual nightmare to hear someone calling his name. The yew tree across from his house has transformed into a humanoid monster and threatens to eats him alive. The next morning, Conor finds no evidence of the monster's visit except for pile of yew tree berries in his trainers.
Conor's mother is sick, and Conor keeps the household running when his mum is too tired. At school, Conor is isolated from the other students, who know about his mother's illness. He is bullied by Harry and his gang, and his only friend is Lily, whom he is not speaking to because she told the whole school about his mum's illness.
Conor has strained relationships with the other adults in his life. His parents are divorced and his dad lives in America, and Conor does not get along with his fussy grandmother. Except for his mother, Conor feels very alone, and he has a dark secret that he won't tell even her: the truth of what happens in his nightmare every night.
The monster visits Conor regularly and says it will tell him three stories. After which Conor must tell the monster a fourth story - the truth of what happens in his nightmare. Despite Conor's protestations, the monster begins to tell his tales….