Copyright © 2022 Eltham Little Theatre Ltd. All Rights Reserved.
Eltham Little Theatre Limited, Wythfield Road, Eltham, London SE9 5TG
Registered as a Company in England and Wales. Company No. 401481
Registered as a Charity. Charity No. 208710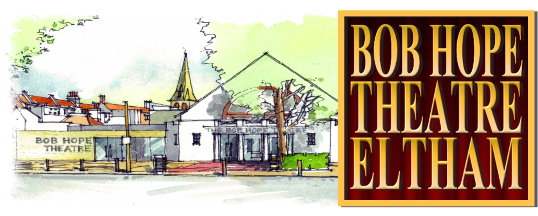 We have decided to replace our popular FOLK & BLUES EVENINGS with a MONDAY NIGHT MUSIC CLUB. This was launched in the Theatre Bar in March and will be a monthly event from 7.30pm - 10.30pm. Keep an eye out for future dates.
There will be some significant changes from the previous format.
There will be an Open Mic session from 7.30pm to 9pm with a limit of 10 performers. From 9pm - 10.30pm there will be three "Featured Acts", selected for proven quality and popularity.
Importantly, entrance to Music Nights will be strictly by ticket only, bookable at £2.00 from the Theatre Box Office. This applies both to Open Mic performers and to non-performers though not to Featured Acts.
Attendance will be limited to 40.
If anyone, having purchased, or when considering purchasing, a ticket, wishes to book a 10-minute slot for an Open Mic performance, they need to contact Ted Parker by email at musicclub@bobhopetheatre.co.uk who will advise on availability and make the bookings. It might in due course be necessary to ask performers to delay their appearance until a subsequent evening in order to give everyone a chance to perform.
Seating at the Music Club will be cabaret-style, grouped in tables.
We are sorry to impose these somewhat bureaucratic restrictions resulting from the limitation on numbers . However, we are hopeful that this will result in congenial and enjoyable high-quality events.
Book Now