Copyright © 2019 Eltham Little Theatre Ltd. All Rights Reserved.
Eltham Little Theatre Limited, Wythfield Road, Eltham, London SE9 5TG
Registered as a Company in England and Wales. Company No. 401481
Registered as a Charity. Charity No. 208710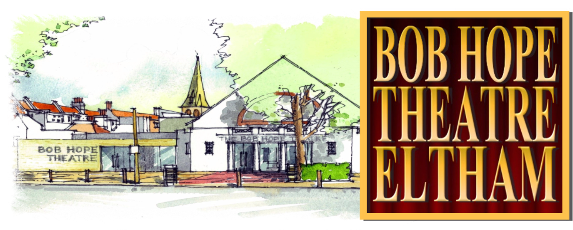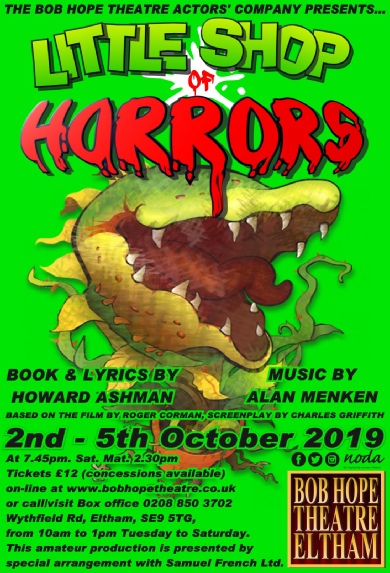 ABOUT THE SHOW
Down and out florist's assistant Seymour becomes an overnight sensation when he discovers an exotic plant with a macabre craving. He is secretly in love with his colleague, Audrey and names the plant Audrey Two in her honour.
Audrey Two has plans that are far greater than Seymour can imagine as it grows into a bad-tempered, foul-mouthed carnivore who offers fame and fortune in exchange for feeding its growing appetite. How far is Seymour willing to go to get the girl of his dreams?
Little Shop of Horrors is a horror comedy rock musical with music by Alan Menken and lyrics and a book by Howard Ashman. The musical is based on the low-budget 1960 black comedy film The Little Shop of Horrors. The music, composed by Menken in the style of early 1960s rock and roll, doo-wop and early Motown, includes several well-known tunes, including the title song, "Skid Row", "Somewhere That's Green", and "Suddenly, Seymour".
Book Now