Copyright © 2023 Eltham Little Theatre Ltd. All Rights Reserved.
Eltham Little Theatre Limited, Wythfield Road, Eltham, London SE9 5TG
Registered as a Company in England and Wales. Company No. 401481
Registered as a Charity. Charity No. 208710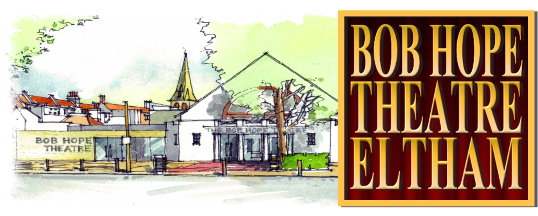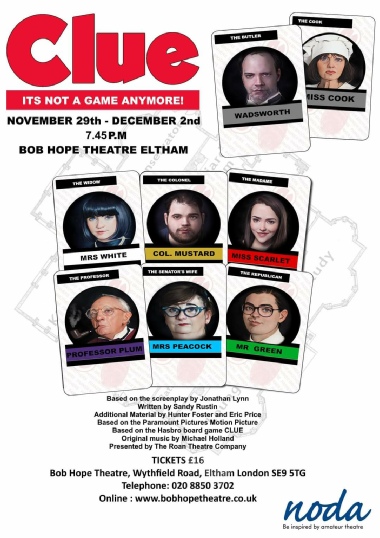 ABOUT THE SHOW
Roan Theatre Company's latest production brings the classic board game, Cluedo to life in a hilarious whodunnit.
It's a dark and stormy night, and you're invited to a very unusual dinner party, where murder and blackmail are on the menu.
Set in a remote mansion outside Washington DC, each of the guests has an alias, the butler offers a variety of weapons, and the host is, well…. dead. So whodunnit?
Join the iconic oddballs known as Miss Scarlet, Professor Plum, Mrs White, Mr Green, Mrs Peacock, and Colonel Mustard as they race to find the murderer in Boddy Manor before the body count stacks up.
Based on the cult classic film, and the popular board game, Clue is a madcap comedy that will keep you guessing until the final twist.
Book Now

Please note our new seating plan.
There is no longer a centre aisle.
There is an aisle each side of the auditorium