Copyright © 2020 Eltham Little Theatre Ltd. All Rights Reserved.
Eltham Little Theatre Limited, Wythfield Road, Eltham, London SE9 5TG
Registered as a Company in England and Wales. Company No. 401481
Registered as a Charity. Charity No. 208710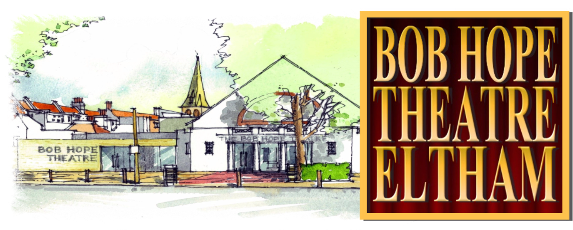 ABOUT THE PLAY
From the writer/adapter of The Curious Incident of the Dog in the Night-Time, Bluebird is a sensitive and melancholy play, composed of brief conversations and lifelong sorrow.
Taxi driver Jimmy hears about other people's lives, just for a few moments. In the time it takes to drive them where they want to go, Jimmy hears about walking the streets, lost daughters and changing the lightbulbs by the tube tracks. He is asked whether he believes in ghosts, in love, in the human spirit. And as he drives through the night, the play gets closer to the core of his silences, to the tragedy of his own life, and to where he goes when there's no one in the back seat of his cab.
The play has 13 characters who share a cab journey in one evening. All are somehow connected to Jimmy; as we finally find out what has led to Jimmy's downfall.
The play is about redemption and deep grief but told in a humorous way with a real sense of pathos and human enlightenment.
VERY STRONG LANGUAGE
PARENTAL GUIDANCE ADVISED
Book Now