Copyright © 2019 Eltham Little Theatre Ltd. All Rights Reserved.
Eltham Little Theatre Limited, Wythfield Road, Eltham, London SE9 5TG
Registered as a Company in England and Wales. Company No. 401481
Registered as a Charity. Charity No. 208710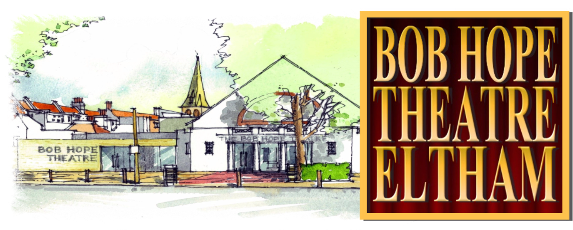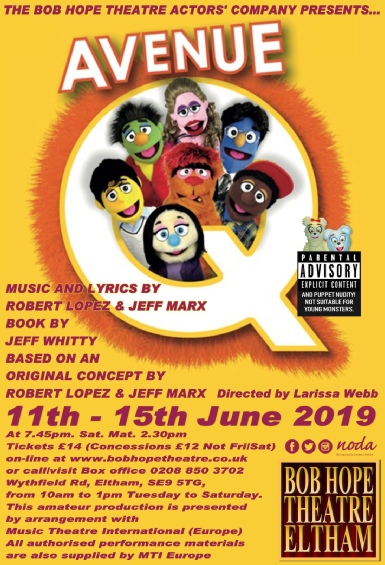 ABOUT THE SHOW
Winner of the Tony "Triple Crown" for Best Musical, Best Score and Best Book, Avenue Q is part flesh, part felt, and packed with heart.
The laugh-out-loud musical tells the timeless story of a recent college grad named Princeton who moves into a shabby New York apartment all the way out on Avenue Q.
He soon discovers that although the residents seem nice, it's clear that this is not your ordinary neighbourhood. Together, Princeton and his new-found friends struggle to find jobs, dates, and their ever-elusive purpose in life.
Filled with gut-busting humour and a delightfully catchy score, not to mention puppets, Avenue Q is a truly unique show that has quickly become a favourite for audiences everywhere.
Although the show addresses humorous adult issues, it is similar to a beloved children's show; a place where puppets are friends, Monsters are good and life lessons are learned.
DUE TO THE SHOW'S ADULT THEMES AND EXPLICIT CONTENT THIS PRODUCTION IS NOT SUITABLE FOR CHILDREN.
Book Now