Copyright © 2018 Eltham Little Theatre Ltd. All Rights Reserved.
Eltham Little Theatre Limited, Wythfield Road, Eltham, London SE9 5TG
Registered as a Company in England and Wales. Company No. 401481
Registered as a Charity. Charity No. 208710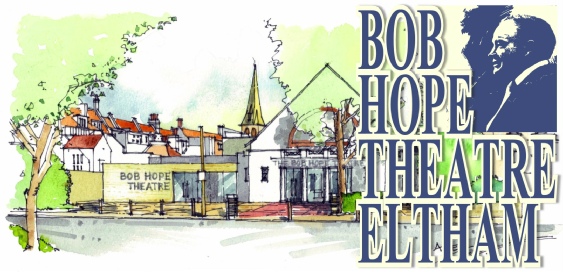 ABOUT THE SHOW
Inspired by Julie Taymor's musical-movie 'Across The Universe' which takes a poignant look back at an inspiring and turbulent time in American culture, A Trip Across The Universe - Music & Lyrics by The Beatles is a concert of some of the most loved songs in the world.
Following a successful production of Jonathan Larson's Rent in 2011, director Stuart James wanted to create a new concept production for his Speakeasy Theatre company in Wellington, New Zealand. A Trip Across The Universe was a labour of love that critics said "Several performances graced me with goosebumps and having been raised a Beatles' fanatic, I was very impressed" and "although it may be a concert style production, the emotion put forth by the performers is incredibly striking. As this is the case, I feel obliged to say that A Trip Across the Universe should be considered more than just a showcase of Beatles' songs".
The original Wellington production sold out it's run, got fantastic reviews and gained worldwide interest from Hong Kong School of American Musical Theatre, Papakura Theatre Company and a school production in Durham, England which also performed the show.
The Bob Hope Theatre Actors' Company production brings together the original Wellington director Stuart James and vocal coach Trish Butterfield, teamed with musical director Hayden Taylor and producer Peter Stonnell to bring A Trip Across The Universe to life at the Bob Hope Theatre! Featuring a rock 'n' roll score filled with the forever relevant songs written by The Beatles, including 'I Want To Hold Your Hand', 'Come Together', 'I Am The Walrus', 'Blackbird', 'Across The Universe' and many more.
A Trip Across The Universe - Music & Lyrics by The Beatles is a very special evening of music which will make Beatles fans young and old tune in, turn off, drop out, drop in, switch off, switch on and explode!