Copyright © 2018 Eltham Little Theatre Ltd. All Rights Reserved.
Eltham Little Theatre Limited, Wythfield Road, Eltham, London SE9 5TG
Registered as a Company in England and Wales. Company No. 401481
Registered as a Charity. Charity No. 208710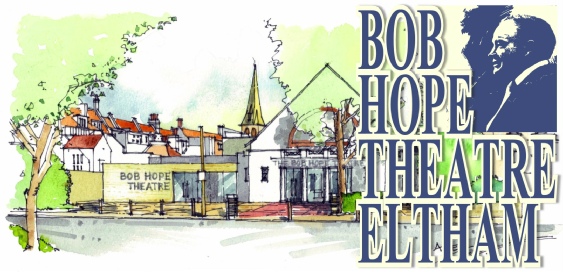 Click on the button to donate
The Bob Hope Theatre Fundraising Campaign
Support your local theatre - at the heart of our local community.
The Bob Hope Theatre - a hub of theatrical activity in the
centre of Eltham boasting…
More than 30 productions per year
Our own thriving youth theatre company - The New Stagers
A home to 8 local theatre companies
Host to the showcases of 5 local dance schools
Audiences in excess of 20,000 per year
We have ambitious plans to develop our theatre so that we can provide an even better service to the growing population of Eltham and further afield.
Our building project will...
Create a new frontage and foyer which will raise the Theatre's profile, improve disabled access and create an exhibition space for local artists.
Create a new scene dock to improve access to the stage and increase production values.
Increase backstage toilet facilities to meet the needs of all our users.
Bring back into use the theatre studio as a base for our youth group
and as a rehearsal and training space for local performers
We need £700,000 to complete our project. We have already raised over half of that and have had generous support from the Bob and Dolores Hope Foundation. We are appealing to our supporters and the local community to help us raise funds.
Your donation, large or small will help us reach our target.
"The Bob Hope Theatre is a place of creativity within the local community and a stepping stone into a professional career".
Jude Law
Actor and former Member
"The Bob Hope Theatre is an amazing asset to the community, particularly as it benefits by harnessing the energy of so many talented amateurs …each new generation is learning about the wealth of opportunities in the arts.
David Marsland
Senior Stage Manager, National Theatre and former New Stager