Copyright © 2017 Eltham Little Theatre Ltd. All Rights Reserved.
Eltham Little Theatre Limited, Wythfield Road, Eltham, London SE9 5TG
Registered as a Company in England and Wales. Company No. 401481
Registered as a Charity. Charity No. 208710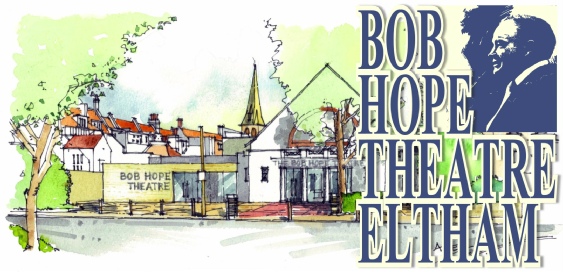 SPAMALOT
Killer rabbits, flatulent Frenchmen, beautiful showgirls, flying cows and the Knights of the Round Table are just some of the characters who populate Monty Python's Spamalot, the multiple Award-winning musical that has been lovingly ripped off from the 1975 motion picture "Monty Python and the Holy Grail" and co-written by former Python Eric Idle.
Starring Neil Whitaker (Saucy Jack & the Space Vixens, Rock Of Ages) as King Arthur, Cory Wordlaw (Lend Me A Tenor, A Funny Thing Happened On The Way To The Forum) as Patsy and Larissa Webb (Priscilla Queen Of The Desert, 9 to 5) as The Lady Of The Lake - Spamalot tells the legendary tale of King Arthur's quest to find the Holy Grail, with a quite a few hilarious twists along the way!
With a fantastic cast of over 30 this all-singing, all-dancing extravaganza is not to be missed!
Remember… what happens in Camelot stays in Camelot!!!
Monty Python's
Spamalot
Book & Lyrics by Music by
Eric Idle John Du Prez & Eric Idle
A new musical lovingly ripped off from the film
"Monty Python and the Holy Grail
From the original screenplay by
Graham Chapman, John Cleese, Terry Gilliam, Eric Idle, Terry Jones, Michael Palin
SPAMis a registered trademark of Hormel Foods LLC