Copyright © 2017 Eltham Little Theatre Ltd. All Rights Reserved.
Eltham Little Theatre Limited, Wythfield Road, Eltham, London SE9 5TG
Registered as a Company in England and Wales. Company No. 401481
Registered as a Charity. Charity No. 208710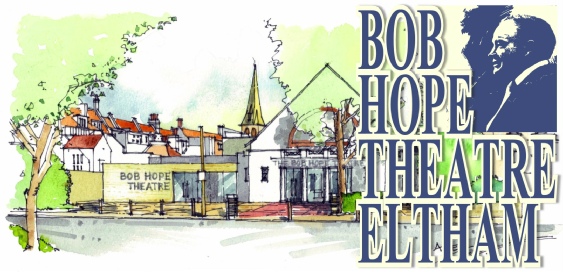 This very amusing comedy play is written by Bob Larbey, co-writer of some famous TV comedies and his legacy includes The Good Life, Ever Decreasing Circles, Please Sir!, As Time Goes By, Brush Strokes to name but a few.
"Oh we do like to be beside the seaside, oh we do like to be beside the sea"… don't we just, plus we all know an Englishman's home is his castle. But here we have a beach hut instead; three of them in fact, amongst the sand castles on a sunny south English beach.
SAND CASTLES is a timeless comedy that gently satirises the English class system and the way that even the apparent classless ambiance of a sandy beach, social one-upmanship is lurking just below the surface.
CAST
William Patterson – Eric Whiting
Margaret Patterson – Sallie Cross
Stan Billet – Bryan Randall
Bernice Billet – Laurie Brown
Pauline – Carol Macfarlane
Mrs Billet – Wendy Hamilton
Doug – Ray Currier
Debs – Gemma Devine
Becky – Katie McPheat
Mrs Penfold – Rose Walker
Ida – Ann Ashenden
Mrs Newman – Natalie Down
Beachcomer – Philip Inns