Copyright © 2018 Eltham Little Theatre Ltd. All Rights Reserved.
Eltham Little Theatre Limited, Wythfield Road, Eltham, London SE9 5TG
Registered as a Company in England and Wales. Company No. 401481
Registered as a Charity. Charity No. 208710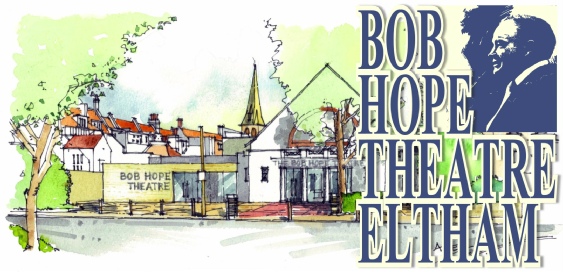 Not so much a cabaret act, more a midlife crisis, The Martini Encounter are never refined but always eccentric.
Welcome to the jaded and threadbare world of Binkie, Maud and Colin - three washed up has-beens on the post-apocalyptic shores of light entertainment. Flaunting their 'distinctive' blend of show tunes and hits by the likes of Talking Heads, Blur and Bonnie Tyler, this 'unique' trio celebrate their former 'careers' in what could very loosely be described as 'show business' accompanied by their ukuleles and Colin's impressive organ.
The close harmony, musical comedy act, The Martini Encounter, have appeared at numerous cabaret and comedy dives and at Glastonbury, Latitude and Edinburgh Festivals plus appearances at Brighton Dome, Leicester Square, Bloomsbury and The Pleasance theatres.
Contains strong language and adult content.
Not for the faint hearted or the musical proficient.
Special guest acts to be announced.