Wythfield Road, Eltham,
London SE9 5TG
Box Office: 020 8850 3702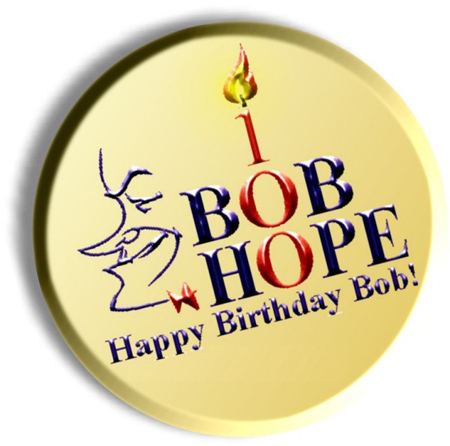 Bob Hope's 100th Birthday
May 29th 2003
On May 29th 2003 Bob Hope will celebrate his 100th birthday and the members of the Bob Hope Theatre in Eltham will be raising a glass to celebrate his Centenary.
Our Theatre and its members owe a debt of gratitude to Bob Hope for his incredible generosity. Since he rescued Eltham Little Theatre from closure by providing the funds for us to buy the property, he has continued his interest and support and has always been happy to visit us when in London. The Theatre was renamed in his honour in 1982 and it would not be here today were it not for him.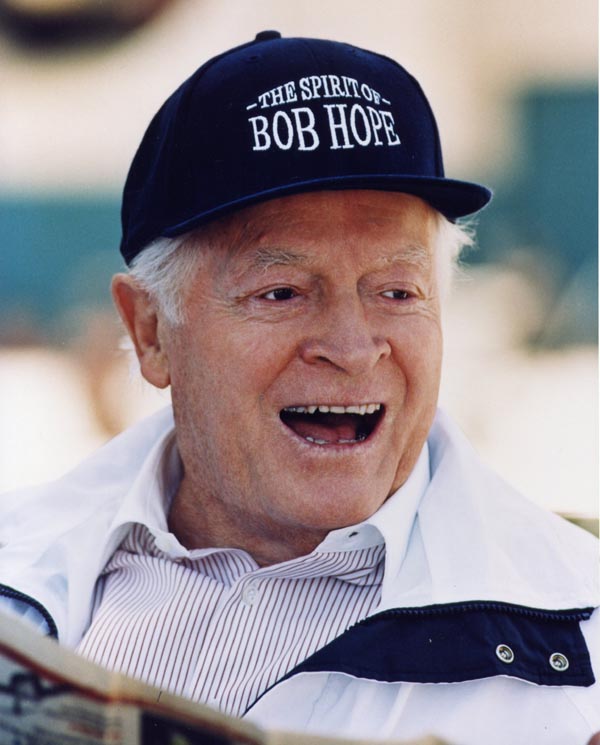 It's no surprise that people from all over the world have shown an interest in his 100th birthday, given that he entertained in every decade of the last century…not only on the stage, radio, television and film but to thousands of allied servicemen in warzones across the world. He is one of the worlds most successful entertainers, but has always been prepared to give something back - his contributions and fundraising for thousands of charities and good causes has been phenomenal.
At the Theatre we have received dozens of cards and greetings from people asking that they be passed on to him, and we can assure anyone who has sent greetings that they will be with him on the big day on 29th May.
We all send him our good wishes for a Happy 100th Birthday and thank him and his family for their support.