Copyright © 2021 Eltham Little Theatre Ltd. All Rights Reserved.
Eltham Little Theatre Limited, Wythfield Road, Eltham, London SE9 5TG
Registered as a Company in England and Wales. Company No. 401481
Registered as a Charity. Charity No. 208710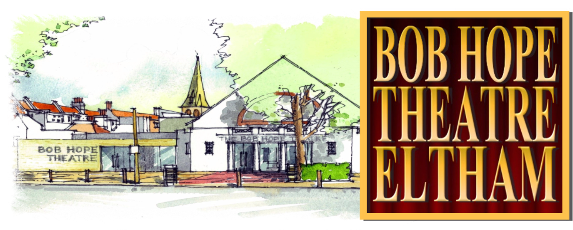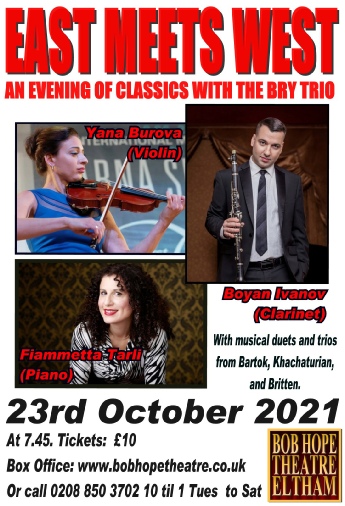 ABOUT THE SHOW
For one night only!
This wonderful trio, each member renowned throughout the UK and Europe, perform the music of English and East European composers in a stunning juxtaposition of musical styles and cultures.
Yana Burova (violin)
Fiametta Tarli (piano)
and Boyan Ivanov (clarinet).
Boyan Ivanov (clarinet) will also
be playing excerpts from Paul Reade's Victorian Kitchen Garden Suite.
Book Now
Please note our new seating plan.
There is no longer a centre aisle.
There is an aisle each side of the auditorium