Copyright © 2018 Eltham Little Theatre Ltd. All Rights Reserved.
Eltham Little Theatre Limited, Wythfield Road, Eltham, London SE9 5TG
Registered as a Company in England and Wales. Company No. 401481
Registered as a Charity. Charity No. 208710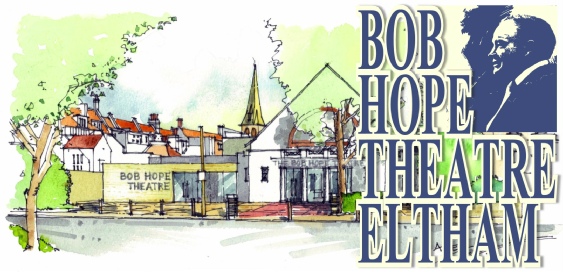 ABOUT THE PLAY
Funny and often touching, the Bob Hope Theatre presents four award-winning monologues about the stresses of modern female life:
Meryl Louise Davenport - A mother delivers her non-stop day in a rapid-fire internal voice;
Tiggy Entwhistle - cactus fanatic, bravely attempting to rise above her relationship crisis;
Theresa McTerry - An increasingly disillusioned bride on her wedding day;
Zoe Struthers - An American singer who's had her fair share of personal problems.
Laura Ashenden (recent productions: Made In Dagenham, Road, The Rise & Fall of Little Voice), delivers an evening of combined comedy and angst, laughter and song, through these delicious, theatrical soliloquies.